SoftBank to acquire UK's Arm Holdings for £24.3bn
By Arash Massoudi, James Fontanella-Khan and Richard Waters ifor Financial Times 
Japan's SoftBank has agreed to buy the UK's Arm Holdings for £24.3bn in a big bet that the British smartphone chip designer can help it become a leader in one of the next big technology markets, the "internet of things".
The Japanese telecoms group's takeover of Cambridge-based Arm, which was founded 25 years ago and employs 4,000 people, will be the largest acquisition of a European technology business.
After just two weeks of breakneck negotiations,
SoftBank
said on Monday that it will pay £17 in cash for each share in Arm, a 43 per cent premium to its closing price last week. Shares in Arm surged to £16.78.
Masayoshi Son, chairman and chief executive of the Japanese group, told reporters in London the deal highlighted his confidence in the British economy, just weeks after the country voted to leave the EU.
"I am one of the first people to bet with a big size on the UK after Brexit. Talking [about investing] is easy. I am proving it . . . This is my big bet," he said.
As a global force in chip design, Arm is better insulated from the Brexit vote than many other UK companies by its leadership in a key segment of the technology industry and the fact that it earns in US dollars.
Arm's business model has relied on licensing its technology to other hardware makers including Apple and Samsung Electronics, giving it a near-ubiquitous presence in mobile devices. It receives a small royalty for each device.
Last year, 15bn chips based on its technology were shipped, nearly 3bn more than the year before. Nearly half of those were in mobile devices, though Arm is seeing faster growth in chips for networking equipment and the internet of things.
Mr Son, 58, first courted Arm chief executive, Simon Segars, over a meal at his $117m Silicon Valley home in late June. He then travelled to the Turkish coastal town of Marmaris, where Arm chairman Stuart Chambers was on a sailing holiday, on July 2. Over a long lunch, Mr Son launched what turned into a rapid-fire back and forth with Arm directors finally agreeing to an offer.
Mr Son's capped his move with a phone call to Theresa May and Philip Hammond, the UK's new prime minister and chancellor of the exchequer, offering a series of legally binding assurances to maintain Arm's headquarters, double its UK-based staff over the next five years and increase its overseas headcount.
SoftBank, the Japanese telecoms giant, has agreed to buy UK-based chip designer Arm Holdings in a deal worth more than $32bn. It's an enormous bet by chief executive Masayoshi Son that the UK company will make Softbank a leader in one of the next big markets, the "internet of things". Chris Nuttall discusses the timing of the deal and what it means for both companies with Arash Massoudi, who covers mergers for the FT and Richard Waters, West Coast Editor. Picture credit: Charlie Bibby
A spokesman for Mrs May welcomed the prospective deal as "in the national interest" and a vote of confidence in post-Brexit Britain, in spite of Mrs May's warnings last week that foreign takeovers would in future be subject to tougher scrutiny.
Mrs May said last week that she wanted a "proper industrial strategy" that allowed ministers to step in to defend important companies; under the 2002 Enterprise Act public interest tests can only be applied in the case of defence, financial services and media.
It is understood Mrs May is looking to extend the list to include sectors such as phamaceuticals, rather than applying a test to every foreign takeover. Her spokeswoman said: "Whether a foreign takeover is in the national interest is something that should be decided on a case by case basis."
The Institute of Economic Affairs, a rightwing think tank, said Mrs May's "economic nationalism is both dangerous and a threat to prosperity" adding: "The concept of a foreign takeover is largely meaningless in the modern world."
Mr Son said UK officials had warmly welcomed his plans for Arm. "They said 'Wow'," he said, adding he did not make his decision because of Brexit.
"The paradigm shift is the opportunity," he said, referring to expected growth in the internet of things — interconnected gadgets and devices. "It will be a big opportunity for all of mankind and products used."
After taking into account £1bn of cash held by Arm, the deal gives an enterprise value for the business of about £23bn. This is 24.4 times Arm's 2015 revenues of £968m and approximately 56.8 times adjusted profit after tax of £429m.
The fall in sterling following the June 23 referendum has left the UK currency nearly 30 per cent lower against the Japanese yen over the past year, making Arm an attractive target. Since Brexit polling day, the yen has risen by about 11 per cent against the pound. However, this is offset by a 16.7 per cent rise in Arm shares since their Brexit polling day close.
Mr Son has built SoftBank into a sprawling global telecoms and media conglomerate worth $68bn with holdings that range from a majority stake in Sprint, the fourth-largest US mobile carrier, to Yahoo Japan, the country's most popular internet search engine.
Mr Son has professed a fondness for big "crazy ideas" and has been looking to deploy a huge war chest of cash he has accumulated from successful investments.
Some of his previous deals include a $20m investment in ecommerce company Alibaba in 2000 that is now worth $65bn, and the $15bn acquisition of Vodafone's lossmaking Japanese arm in 2006 that has positioned SoftBank as the number three carrier in the market.
Over the past decade, SoftBank has participated in more than 140 deals worth about $82bn, according to Dealogic data. They range from buying small stakes worth a few million dollars in little known start-ups to multibillion-dollar investments in fast-growing companies such as Didi Chuxing, the Chinese ride-hailing mobile app and competitor to Uber.
The Arm deal comes only weeks after Mr Son abruptly parted ways with his chief dealmaker and heir apparent Nikesh Arora, a former Google executive.
Arm has often been talked about as a potential acquisition target for Intel, the world's largest chipmaker, which failed to capitalise on the smartphone boom. Intel's chip architecture, known as x86, was developed for PCs and has been ill-suited for battery-powered devices for which efficient power consumption is key.
The FTSE 100 company has also targeted one of Intel's most successful businesses, in making chips for servers.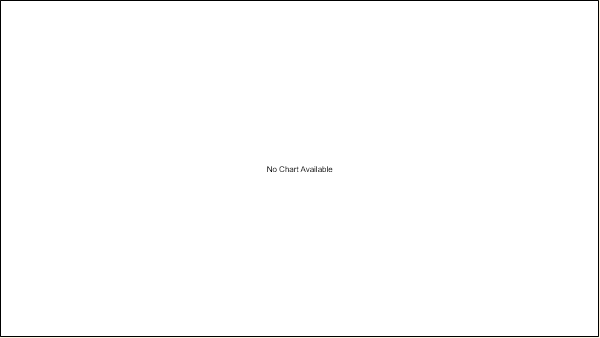 Arm's technology was originally developed in the 1980s at Acorn, a British computer maker. It was spun off into a separate company, with significant backing from Apple, and its technology was used in the first generation of mobile devices including Apple's handheld Newton.
As a designer of chips rather a manufacturer, Arm's intellectual property model leaves it with a high profit margin. However, its revenues of about £1bn last year made it a minnow by global chip standards. The purchase price is equivalent to 70 times its net income last year, and more than 50 times earnings before interest, taxes, depreciation and amortisation.
Hermann Hauser, Arm's founder, described SoftBank's proposed takeover of the company as one of the "sad and unintended consequences" of Brexit.
"The future of Arm could have been determined by the UK management team. Now it will be determined in Japan," he told the FT.
The Raine Group, Robey Warshaw and Mizuho Securities are advising SoftBank on the deal. Arm is advised by Goldman, Lazard, UBS and Barclays.
Additional reporting by Kana Inagaki and Lauren Fedor
Selected acquisitions by SoftBank since 2000
 Year
 Acquisition
 Country
 Cost*
2000
Alibaba
China
$20m (now owns 28%)
2006
Vodafone (Japanese arm)
Japan
$15bn
2012
Fukuoka Dome (baseball stadium)
Japan
$1.1bn
2012
eAccess
Japan
$4.4bn
2013
Sprint Nextel
US
$22bn (77%)
2013
Brightstar
US
$1.1bn (57%**)
2013
Supercell
Finland
$1.5bn (51 per cent***)
2014
Snapdeal
India
$627m (undisclosed***)
2015
Coupang
S Korea
$1bn (undisclosed)
2016
Didi Chuxing
China
Part of investment round totalling $4.5bn (18%)
 *Includes size of stakes if not 100 per cent. **Later purchase took its ownership in Brightstar to 100 per cent ***Does not include other investments
Sources: Dealogic, FT research
First appeared at Financial Times
Related