150 best fintech journalists you should follow
By Life.SREDA VC team
Singapore – March  26, 2016 – Fintech is on the rise, there are no two ways about that.
In 2015, global investment into fintech was nearly $25 billion, the largest of any vertical in tech. In 2016, this amount is expected to skyrocket as an increased proliferation of smart devices combines with a greater demand for online services such as e-commerce.
We have come to the point however, where fintech is no more part of a niche, where it is no longer only used and understood by a very small cabal. These days, everybody makes use of fintech in some way or another.
The question remains though, in a marketplace as noisy and crowded as fintech, how do you stand apart?
As is so often the case, that is where the media comes in.
Journalists and influencers around the world have flocked to the fintech banner, studying this unique vertical and chronicling the ups and downs.
As a Fintech VC, we deal with a lot of media. Often we interact with such people directly and sometimes we follow their works to glean insight into the ever expanding fintech labyrinth.
To do this we created a list of 150 Fintech Writers you should follow.
More than just a simple media list, this list of 150 people represents the who's who in fintech reporting and includes journalists, bloggers and respected figures from across the world.
The names on the list are the people we listen to and the people we get our fintech news from and such a list is our way of sharing this knowledge with the community.
The list contains data that we obtained through our own research and what we could find via our own best attempts.
This is by no means an exhaustive list but just something we thought we would share with the community, to do our part as fintech evangelists.
We will update the list every quarter.
---
150 best fintech journalists you should follow
[su_row]
[su_column size="1/3″]

[/su_column] [su_column size="2/3″]
Adele Peters
apeters@fastcompany.com
Focus:
The Unbanked, Cashless Society
[/su_column]
[/su_row]
[su_row]
---
[/su_row]
[su_row]
[su_column size="1/3″]

[/su_column] [su_column size="2/3″]
Alex Barinka
abarinka2@bloomberg.net
Focus:
mPOS

[/su_column][/su_row]
[su_row]
---
[/su_row]
[su_row]
[su_column size="1/3″]

[/su_column] [su_column size="2/3″]
Ambereen Choudhury
achoudhury@bloomberg.net
Focus:
Fintech in Banking

[/su_column][/su_row]
[su_row]
---
[/su_row]
[su_row]
[su_column size="1/3″]

[/su_column] [su_column size="2/3″]
Ananthalakshmi A
ananthalakshmi.as@thomsonreuters.com
Focus:
Online-lending

[/su_column][/su_row]
[su_row]
---
[/su_row]
[su_row]
[su_column size="1/3″]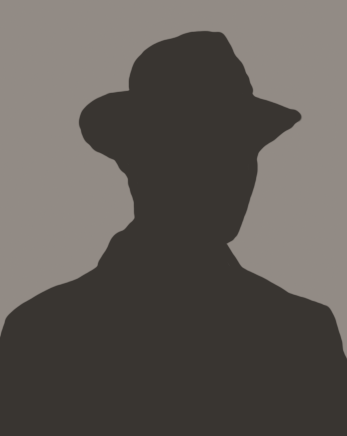 [/su_column] [su_column size="2/3″]
Andrew Pollack
Focus:
m-wallets, Asian Fintech

[/su_column][/su_row]
[su_row]
---
[/su_row]
[su_row]
[su_column size="1/3″]

[/su_column] [su_column size="2/3″]
Andy Greenberg
agreenberg@wired.com
Focus:
Blockchain

[/su_column][/su_row]
[su_row]
---
[/su_row]
[su_row]
[su_column size="1/3″]

[/su_column] [su_column size="2/3″]
Anisa Menur
anisa@e27.sg
Focus:
Remittances

[/su_column][/su_row]
[su_row]
---
[/su_row]
[su_row]
[su_column size="1/3″]

[/su_column] [su_column size="2/3″]
Anthony Ha
anthonyha@techcrunch.com
Focus:
Trading

[/su_column][/su_row]
[su_row]
---
[/su_row]
[su_row]
[su_column size="1/3″]

[/su_column] [su_column size="2/3″]
Ariel Bogle
abogle@mashable.com
Focus:
Trading

[/su_column][/su_row]
[su_row]
---
[/su_row]
[su_row]
[su_column size="1/3″]

[/su_column] [su_column size="2/3″]
Austen Hufford
atausten.hufford@wsj.com
Focus:
P2P-lending

[/su_column][/su_row]
[su_row]
---
[/su_row]
[su_row]
[su_column size="1/3″]

[/su_column] [su_column size="2/3″]
Austin Carr
Focus:
Opportunities in Fintech

[/su_column][/su_row]
[su_row]
---
[/su_row]
[su_row]
[su_column size="1/3″]

[/su_column] [su_column size="2/3″]
Brad Stone
Brad.Stone@gmail.com
Focus:
mPOS

[/su_column][/su_row]
[su_row]
---
[/su_row]
[su_row]
[su_column size="1/3″]

[/su_column] [su_column size="2/3″]
Brian Womack
bwomack1@bloomberg.net
Focus:
mPOS

[/su_column][/su_row]
[su_row]
---
[/su_row]
[su_row]
[su_column size="1/3″]

[/su_column] [su_column size="2/3″]
Ben Schiller
schiller@f2s.com
Focus: Big Data, Asia, Online-loans, Unbanked, Financial Inclusion, Cashless Society, Blockchain

[/su_column][/su_row]
[su_row]
---
[/su_row]
[su_row]
[su_column size="1/3″]

[/su_column] [su_column size="2/3″]
Ben Woods
ben@thenextweb.com
Focus: m-Banks

[/su_column][/su_row]
[su_row]
---
[/su_row]
[su_row]
[su_column size="1/3″]

[/su_column] [su_column size="2/3″]
Cade Metz
cade_metz@wired.com
Focus: Blockchain

[/su_column][/su_row]
[su_row]
---
[/su_row]
[su_row]
[su_column size="1/3″]

[/su_column] [su_column size="2/3″]
Carl O'Donnell
carl.odonnell@thomsonreuters.com
Focus: Blockchain

[/su_column][/su_row]
[su_row]
---
[/su_row]
[su_row]
[su_column size="1/3″]

[/su_column] [su_column size="2/3″]
Caroline O'Donovan
caroline.odonovan@buzzfeed.com
Focus: Crowdfunding

[/su_column][/su_row]
[su_row]
---
[/su_row]
[su_row]
[su_column size="1/3″]

[/su_column] [su_column size="2/3″]
Catherine Shu
shu@techcrunch.com
Focus: e-Wallets, Remittances, O2O

[/su_column][/su_row]
[su_row]
---
[/su_row]
[su_row]
[su_column size="1/3″]

[/su_column] [su_column size="2/3″]
Chalida Ekvitthayavechnukul
chalida@dealstreetasia.com
Focus: Banks, Fintech

[/su_column][/su_row]
[su_row]
---
[/su_row]
[su_row]
[su_column size="1/3″]

[/su_column] [su_column size="2/3″]
Chris Skinner
Focus: Fintech

[/su_column][/su_row]
[su_row]
---
[/su_row]
[su_row]
[su_column size="1/3″]

[/su_column] [su_column size="2/3″]
Charlie Custer
custerc@chinageeks.org
Focus: e-Wallets, China, Blockchain, P2P-loans

[/su_column][/su_row]
[su_row]
---
[/su_row]
[su_row]
[su_column size="1/3″]

[/su_column] [su_column size="2/3″]
Colin Lecher
colin.lecher@theverge.com
Focus: Crowdfunding

[/su_column][/su_row]
[su_row]
---
[/su_row]
[su_row]
[su_column size="1/3″]

[/su_column] [su_column size="2/3″]
Colin Tung
colin@e27.sg
Focus: Remittances

[/su_column][/su_row]
[su_row]
---
[/su_row]
[su_row]
[su_column size="1/3″]

[/su_column] [su_column size="2/3″]
Connie Loizos
Focus: Fintech for Insurance

[/su_column][/su_row]
[su_row]
---
[/su_row]
[su_row]
[su_column size="1/3″]

[/su_column] [su_column size="2/3″]
Dan Primack

Focus: Crowdfunding

[/su_column][/su_row]
[su_row]
---
[/su_row]
[su_row]
[su_column size="1/3″]

[/su_column] [su_column size="2/3″]
Daniel Huang
dan.huang@wsj.com

Focus: Opportunities in Fintech, m-Banks

[/su_column][/su_row]
[su_row]
---
[/su_row]
[su_row]
[su_column size="1/3″]

[/su_column] [su_column size="2/3″]
Dave Smith
dsmith@techinsider.io

Focus: m-Wallets

[/su_column][/su_row]
[su_row]
---
[/su_row]
[su_row]
[su_column size="1/3″]

[/su_column] [su_column size="2/3″]
David Gelles
david.gelles@nytimes.com

Focus: Crowdfunding

[/su_column][/su_row]
[su_row]
---
[/su_row]
[su_row]
[su_column size="1/3″]

[/su_column] [su_column size="2/3″]
Daisuke Wakabayashi
Daisuke.Wakabayashi@wsj.com
Focus: m-Banks, e-Wallets, Remittances

[/su_column][/su_row]
[su_row]
---
[/su_row]
[su_row]
[su_column size="1/3″]

[/su_column] [su_column size="2/3″]
Diana Budds
dbudds@fastcompany.com
Focus: O2O

[/su_column][/su_row]
[su_row]
---
[/su_row]
[su_row]
[su_column size="1/3″]

[/su_column] [su_column size="2/3″]
Don Reisinger
donreisinger@gmail.com
Focus: Big Data, Online-loans

[/su_column][/su_row]
[su_row]
---
[/su_row]
[su_row]
[su_column size="1/3″]

[/su_column] [su_column size="2/3″]
Drew Olanoff
drew@techcrunch.com
Focus: Cashless tech

[/su_column][/su_row]
[su_row]
---
[/su_row]
[su_row]
[su_column size="1/3″]

[/su_column] [su_column size="2/3″]
Elena Mesropyan
elena.mesropyan@gmail.com
Focus: Fintech-ecosystems, Fintech Deals, VC

[/su_column][/su_row]
[su_row]
---
[/su_row]
[su_row]
[su_column size="1/3″]

[/su_column] [su_column size="2/3″]
Erik Crouch
erik@techinasia.com
Focus: Blockchain

[/su_column][/su_row]
[su_row]
---
[/su_row]
[su_row]
[su_column size="1/3″]

[/su_column] [su_column size="2/3″]
Erin Hobey
erin@crowdfundinsider.com
Focus: Remittances

[/su_column][/su_row]
[su_row]
---
[/su_row]
[su_row]
[su_column size="1/3″]

[/su_column] [su_column size="2/3″]
Faisal Hoque
faisal.hoque@shadoka.com
Focus: Big Data, Entrepreneurship

[/su_column][/su_row]
[su_row]
---
[/su_row]
[su_row]
[su_column size="1/3″]

[/su_column] [su_column size="2/3″]
Fitz Tepper
fitz@techcrunch.com
Focus: Online-acquiring

[/su_column][/su_row]
[su_row]
---
[/su_row]
[su_row]
[su_column size="1/3″]

[/su_column] [su_column size="2/3″]
Grace Chng
chngkeg@sph.com.sg
Focus: Opportunities in Fintech, Singapore

[/su_column][/su_row]
[su_row]
---
[/su_row]
[su_row]
[su_column size="1/3″]

[/su_column] [su_column size="2/3″]
Ingrid Lunden
ingrid@techcrunch.com
Focus: m-Banks

[/su_column][/su_row]
[su_row]
---
[/su_row]
[su_row]
[su_column size="1/3″]

[/su_column] [su_column size="2/3″]
Izabella Kaminska
Focus: m-Banks

[/su_column][/su_row]
[su_row]
---
[/su_row]
[su_row]
[su_column size="1/3″]

[/su_column] [su_column size="2/3″]
James Vincent 
James.Vincent@TheVerge.com
Focus: NFC, Payments
[/su_column][/su_row]
[su_row]
---
[/su_row]
[su_row]
[su_column size="1/3″]

[/su_column] [su_column size="2/3″]
Janet Novack
jnovack@forbes.com
Focus: Opportunities in Fintech
[/su_column][/su_row]
[su_row]
---
[/su_row]
[su_row]
[su_column size="1/3″]

[/su_column] [su_column size="2/3″]
Jason Del Rey
jason@recode.net
Focus: mPOS, Online-acquiring, m-Wallets, e-commerce
[/su_column][/su_row]
[su_row]
---
[/su_row]
[su_row]
[su_column size="1/3″]

[/su_column] [su_column size="2/3″]
Jason Hickel 
j.e.hickel@lse.ac.uk
Focus: Unbanked, Financial Inclusion
[/su_column][/su_row]
[su_row]
---
[/su_row]
[su_row]
[su_column size="1/3″]

[/su_column] [su_column size="2/3″]
Jeevan Vasagar 
jeevan.vasagar@ft.com
Focus: Online-lending, Big Data
[/su_column][/su_row]
[su_row]
---
[/su_row]
[su_row]
[su_column size="1/3″]

[/su_column] [su_column size="2/3″]
Jessica Leber 
jessicaL@gmail.com
Focus: Donations
[/su_column][/su_row]
[su_row]
---
[/su_row]
[su_row]
[su_column size="1/3″]

[/su_column] [su_column size="2/3″]
Jillian D'Onfro
jdonfro@businessinsider.com 
Focus: mPOS, Online-loans
[/su_column][/su_row]
[su_row]
---
[/su_row]
[su_row]
[su_column size="1/3″]

[/su_column] [su_column size="2/3″]
Jill Treanor 
jill.treanor@guardian.co.uk

Focus: Innovations in Banks
[/su_column][/su_row]
[su_row]
---
[/su_row]
[su_row]
[su_column size="1/3″]

[/su_column] [su_column size="2/3″]
Jim Marous
Focus: Opportunities in Fintech, Innovations in Banks
[/su_column][/su_row]
[su_row]
---
[/su_row]
[su_row]
[su_column size="1/3″]

[/su_column] [su_column size="2/3″]
Joanna Seow 
joseow@sph.com.sg
Focus: Remittances, Singapore
[/su_column][/su_row]
[su_row]
---
[/su_row]
[su_row]
[su_column size="1/3″]

[/su_column] [su_column size="2/3″]
Jonathan Shieber 
shieber@techcrunch.com
Focus: Online-loans, Trading, Fintech for Insurance
[/su_column][/su_row]
[su_row]
---
[/su_row]
[su_row]
[su_column size="1/3″]

[/su_column] [su_column size="2/3″]
John Biggs 
john@biggs.cc
Focus: Blockchain, Trading, Payments, e-Wallets
[/su_column][/su_row]
[su_row]
---
[/su_row]
[su_row]
[su_column size="1/3″]

[/su_column] [su_column size="2/3″]
John Brownlee
john.brownlee+fastco@gmail.com 
Focus: Blockchain
[/su_column][/su_row]
[su_row]
---
[/su_row]
[su_row]
[su_column size="1/3″]

[/su_column] [su_column size="2/3″]
John Paul Titlow
johnpaultitlow@gmail.com 
Focus: Online-acquiring, m-Wallets, Payments, Online-loans
[/su_column][/su_row]
[su_row]
---
[/su_row]
[su_row]
[su_column size="1/3″]

[/su_column] [su_column size="2/3″]
Jon Evans
jon@rezendi.com 
Focus: Blockchain
[/su_column][/su_row]
[su_row]
---
[/su_row]
[su_row]
[su_column size="1/3″]

[/su_column] [su_column size="2/3″]
Jon Marino 
Focus: Millennials
[/su_column][/su_row]
[su_row]
---
[/su_row]
[su_row]
[su_column size="1/3″]

[/su_column] [su_column size="2/3″]
Jon Russel 
jr@techcrunch.com
Focus: m-Wallets, Asia, Venture Debt, Blockchain
[/su_column][/su_row]
[su_row]
---
[/su_row]
[su_row]
[su_column size="1/3″]

[/su_column] [su_column size="2/3″]
Josh Constine
Focus: Online-lending, e-Wallets
[/su_column][/su_row]
[su_row]
---
[/su_row]
[su_row]
[su_column size="1/3″]

[/su_column] [su_column size="2/3″]
Josh Nicholas 
Focus: Opportunities in Fintech
[/su_column][/su_row]
[su_row]
---
[/su_row]
[su_row]
[su_column size="1/3″]

[/su_column] [su_column size="2/3″]
Josh Steime
josh@mwi.com
Focus: China, Opportunities in Fintech
[/su_column][/su_row]
[su_row]
---
[/su_row]
[su_row]
[su_column size="1/3″]

[/su_column] [su_column size="2/3″]
Judith Balea 
judith@techinasia.com
Focus: Online-scoring
[/su_column][/su_row]
[su_row]
---
[/su_row]
[su_row]
[su_column size="1/3″]

[/su_column] [su_column size="2/3″]
Juro Osawa
juro.osawa@wsj.com 
Focus: Asia, Remittances, Online-loans
[/su_column][/su_row]
[su_row]
---
[/su_row]
[su_row]
[su_column size="1/3″]

[/su_column] [su_column size="2/3″]
Jeff Quingley
Focus: Social Remittance, PFM
[/su_column][/su_row]
[su_row]
---
[/su_row]
[su_row]
[su_column size="1/3″]

[/su_column] [su_column size="2/3″]
Hadley Malcolm
hmalcolm@usatoday.com
Focus: m-Banks, Millennials
[/su_column][/su_row]
[su_row]
---
[/su_row]
[su_row]
[su_column size="1/3″]

[/su_column] [su_column size="2/3″]
Harry McCracken
Focus: mPOS, Remittances, m-Wallets, Crowdfunding
[/su_column][/su_row]
[su_row]
---
[/su_row]
[su_row]
[su_column size="1/3″]

[/su_column] [su_column size="2/3″]
Katie Roof 
katie@techcrunch.com
Focus: PFM, SME-loans, mPOS
[/su_column][/su_row]
[su_row]
---
[/su_row]
[su_row]
[su_column size="1/3″]

[/su_column] [su_column size="2/3″]
Ken Yeung 
ken@venturebeat.com 
Focus: Fintech for SMEs
[/su_column][/su_row]
[su_row]
---
[/su_row]
[su_row]
[su_column size="1/3″]

[/su_column] [su_column size="2/3″]
Kevin Ohannessian 
kevin@kevinohannessian.com
Focus: Crowdfunding
[/su_column][/su_row]
[su_row]
---
[/su_row]
[su_row]
[su_column size="1/3″]

[/su_column] [su_column size="2/3″]
Kim – Mai Cutler 
Focus: Crowdinvesting
[/su_column][/su_row]
[su_row]
---
[/su_row]
[su_row]
[su_column size="1/3″]

[/su_column] [su_column size="2/3″]
Kristen Scholer
kristen.scholer@wsj.com 
Focus: VC, Investments
[/su_column][/su_row]
[su_row]
---
[/su_row]
[su_row]
[su_column size="1/3″]

[/su_column] [su_column size="2/3″]
Lauren Davidson
lauren.davidson@telegraph.co.uk 
Focus: Payments, Remittances
[/su_column][/su_row]
[su_row]
---
[/su_row]
[su_row]
[su_column size="1/3″]

[/su_column] [su_column size="2/3″]
Laura Noonan
Focus: Cashless Society, m-Payments
[/su_column][/su_row]
[su_row]
---
[/su_row]
[su_row]
[su_column size="1/3″]

[/su_column] [su_column size="2/3″]
Marion Dakers
Focus: Payments, Remittances
[/su_column][/su_row]
[su_row]
---
[/su_row]
[su_row]
[su_column size="1/3″]

[/su_column] [su_column size="2/3″]
Leena Rao
Focus: Remittances

[/su_column][/su_row]
[su_row]
---
[/su_row]
[su_row]
[su_column size="1/3″]

[/su_column] [su_column size="2/3″]
Lianna Brinded
lbrinded@businessinsider.com
Focus: Blockchain

[/su_column][/su_row]
[su_row]
---
[/su_row]
[su_row]
[su_column size="1/3″]

[/su_column] [su_column size="2/3″]
Lindsey Rupp
lrupp2@bloomberg.net 
Focus: mPOS
[/su_column][/su_row]
[su_row]
---
[/su_row]
[su_row]
[su_column size="1/3″]

[/su_column] [su_column size="2/3″]
Liz Lee
lizlee@dealstreetasia.com 
Focus: F&B, Crowdfunding, Crowdinvesting
[/su_column][/su_row]
[su_row]
---
[/su_row]
[su_row]
[su_column size="1/3″]

[/su_column] [su_column size="2/3″]
Lizette Chapman
lchapman19@bloomberg.net 
Focus: Opportunities in Fintech

[/su_column][/su_row]
[su_row]
---
[/su_row]
[su_row]
[su_column size="1/3″]

[/su_column] [su_column size="2/3″]
Lucas Matney
lucas.matney@techcrunch.com
Focus: Crowdfunding, Online-acquiring, Payments, Blockchain
[/su_column][/su_row]
[su_row]
---
[/su_row]
[su_row]
[su_column size="1/3″]

[/su_column] [su_column size="2/3″]
Lucas Kawa
LKawa@bloomberg.net
Focus: Blockchain

[/su_column][/su_row]
[su_row]
---
[/su_row]
[su_row]
[su_column size="1/3″]

[/su_column] [su_column size="2/3″]
Luke Parker
luke@bravenewcoin.com
Focus: Blockchain
[/su_column][/su_row]
[su_row]
---
[/su_row]
[su_row]
[su_column size="1/3″]

[/su_column] [su_column size="2/3″]
Lydia Dishman
lydia.dishman@gmail.com
Focus: Big data, Online-loans
[/su_column][/su_row]
[su_row]
---
[/su_row]
[su_row]
[su_column size="1/3″]

[/su_column] [su_column size="2/3″]
Margaret "Peggy" Collins
Focus: Trading
[/su_column][/su_row]
[su_row]
---
[/su_row]
[su_row]
[su_column size="1/3″]

[/su_column] [su_column size="2/3″]
Maria Aspan
maria.aspan@gmail.com
Focus: Opportunities in Fintech

[/su_column][/su_row]
[su_row]
---
[/su_row]
[su_row]
[su_column size="1/3″]

[/su_column] [su_column size="2/3″]
Mark Wilson
Focus: mPOS, m-Wallets
[/su_column][/su_row]
[su_row]
---
[/su_row]
[su_row]
[su_column size="1/3″]

[/su_column] [su_column size="2/3″]
Marcus Baram
marcusbaram@gmail.com
Focus: Blockchain

[/su_column][/su_row]
[su_row]
---
[/su_row]
[su_row]
[su_column size="1/3″]

[/su_column] [su_column size="2/3″]
Martin Arnold
Focus: Opportunities in Fintech
[/su_column][/su_row]
[su_row]
---
[/su_row]
[su_row]
[su_column size="1/3″]

[/su_column] [su_column size="2/3″]
Matt Burgess
mattburgess100@gmail.com


Focus: E-wallets

[/su_column][/su_row]
[su_row]
---
[/su_row]
[su_row]
[su_column size="1/3″]

[/su_column] [su_column size="2/3″]
Matthew Lynley

Focus: POS Systems, mPOS
[/su_column][/su_row]
[su_row]
---
[/su_row]
[su_row]
[su_column size="1/3″]

[/su_column] [su_column size="2/3″]
Max Slater-Robins
maxslaterrobins@ymail.com

Focus: Online lending

[/su_column][/su_row]
[su_row]
---
[/su_row]
[su_row]
[su_column size="1/3″]

[/su_column] [su_column size="2/3″]
Megan Rose Dickey

Focus: SME Fintech, Enterpreneurship, Women in Tech, mPOS
[/su_column][/su_row]
[su_row]
---
[/su_row]
[su_row]
[su_column size="1/3″]

[/su_column] [su_column size="2/3″]
Megha Rajagopalan
megha.rajagopalan@thomsonreuters.com

Focus: China, e-Wallets, Online-loans
[/su_column][/su_row]
[su_row]
---
[/su_row]
[su_row]
[su_column size="1/3″]

[/su_column] [su_column size="2/3″]
Meghna Rao

Focus: Social Remittances, e-Wallet, Online-lending, Cashless Society
[/su_column][/su_row]
[su_row]
---
[/su_row]
[su_row]
[su_column size="1/3″]

[/su_column] [su_column size="2/3″]
Michael Bennet

Focus: Social Remittances
[/su_column][/su_row]
[su_row]
---
[/su_row]
[su_row]
[su_column size="1/3″]

[/su_column] [su_column size="2/3″]
Michael Erman

Focus: Crowdfunding

[/su_column][/su_row]
[su_row]
---
[/su_row]
[su_row]
[su_column size="1/3″]

[/su_column] [su_column size="2/3″]
Michael Moore

Focus: Banking, Fintech

[/su_column][/su_row]
[su_row]
---
[/su_row]
[su_row]
[su_column size="1/3″]

[/su_column] [su_column size="2/3″]
Michael Tegos
michael@techinasia.com
Focus: Opportunity in Fintech, Remittances, Payments 
[/su_column][/su_row]
[su_row]
---
[/su_row]
[su_row]
[su_column size="1/3″]

[/su_column] [su_column size="2/3″]
Mike Isaac
Mike.Isaac@nytimes.com

Focus: Crowdfunding, Fintech
[/su_column][/su_row]
[su_row]
---
[/su_row]
[su_row]
[su_column size="1/3″]

[/su_column] [su_column size="2/3″]
Mike Kentz
mike.kentz@thomsonreuters.com

Focus: Millennials, Trading
[/su_column][/su_row]
[su_row]
---
[/su_row]
[su_row]
[su_column size="1/3″]

[/su_column] [su_column size="2/3″]
Nadine Freischlad
nadine@techinasia.com
Focus: Trading

[/su_column][/su_row]
[su_row]
---
[/su_row]
[su_row]
[su_column size="1/3″]

[/su_column] [su_column size="2/3″]
Nathaniel Popper
nathaniel.popper@nytimes.com
Focus: Blockchain

[/su_column][/su_row]
[su_row]
---
[/su_row]
[su_row]
[su_column size="1/3″]

[/su_column] [su_column size="2/3″]
Neal Ungerleider
Focus: mPOS, O2O, Remittances, m-Wallets, Payments, Trading, Crowdfunding

[/su_column][/su_row]
[su_row]
---
[/su_row]
[su_row]
[su_column size="1/3″]

[/su_column] [su_column size="2/3″]
Nitish Kulkarni
nitish.kulkarni@techcrunch.com

Focus: Social Remittances

[/su_column][/su_row]
[su_row]
---
[/su_row]
[su_row]
[su_column size="1/3″]

[/su_column] [su_column size="2/3″]
Olga Kharif
Focus: Blockchain, e-Wallets, m-Banks
[/su_column][/su_row]

[su_row]
---
[/su_row]
[su_row]
[su_column size="1/3″]

[/su_column] [su_column size="2/3″]
Oscar Williams – Grut
Focus: Blockchain, Remittances, m-Banks, Innovations in Banking, Opportunities in Fintech

[/su_column][/su_row]
[su_row]
---
[/su_row]
[su_row]
[su_column size="1/3″]

[/su_column] [su_column size="2/3″]
Osman Husain
osman@techinasia.com
Focus: Opportunities in Fintech, Asia

[/su_column][/su_row]
[su_row]
---
[/su_row]
[su_row]
[su_column size="1/3″]

[/su_column] [su_column size="2/3″]
Paul Sawers
paul@venturebeat.com
Focus: m-Banks 
[/su_column][/su_row]
[su_row]
---
[/su_row]
[su_row]
[su_column size="1/3″]

[/su_column] [su_column size="2/3″]
Pavithra S. Mohan
Focus: mBanks

[/su_column][/su_row]
[su_row]
---
[/su_row]
[su_row]
[su_column size="1/3″]

[/su_column] [su_column size="2/3″]
Patrick John Lim
Focus:  Opportunities in Fintech, Fintech Ecosystem, Singapore

[/su_column][/su_row]
[su_row]
---
[/su_row]
[su_row]
[su_column size="1/3″]

[/su_column] [su_column size="2/3″]
Peter Rudegeair
Peter.Rudegeair@wsj.com
Focus: Opportunities in Fintech

[/su_column][/su_row]
[su_row]
---
[/su_row]
[su_row]
[su_column size="1/3″]

[/su_column] [su_column size="2/3″]
Portia Crowe
Focus PFM

[/su_column][/su_row]
[su_row]
---
[/su_row]
[su_row]
[su_column size="1/3″]

[/su_column] [su_column size="2/3″]
Rachel Banning – Lover
Focus: Unbanked, financial inclusion

[/su_column][/su_row]
[su_row]
---
[/su_row]
[su_row]
[su_column size="1/3″]

[/su_column] [su_column size="2/3″]
Rich McCormick
rich@theverge.com 
Focus: m-Wallets, e-Wallets
[/su_column][/su_row]
[su_row]
---
[/su_row]
[su_row]
[su_column size="1/3″]

[/su_column] [su_column size="2/3″]
Richard Kastelein 
expathos@gmail.com
Focus: Cashless Society, Blockchain, Unbanked 

[/su_column][/su_row]
[su_row]
---
[/su_row]
[su_row]
[su_column size="1/3″]

[/su_column] [su_column size="2/3″]
Rick Carew 
rick.carew@wsj.com
Focus: online-lending, e-wallets

[/su_column][/su_row]
[su_row]
---
[/su_row]
[su_row]
[su_column size="1/3″]

[/su_column] [su_column size="2/3″]
Rieva Lesonsky
Focus: SME-loans, e-Wallets, mPOS
[/su_column][/su_row]
[su_row]
---
[/su_row]
[su_row]
[su_column size="1/3″]

[/su_column] [su_column size="2/3″]
Rita Gunther McGrath
Focus: Remittances, Innovations in Banking, Leadership

[/su_column][/su_row]
[su_row]
---
[/su_row]
[su_row]
[su_column size="1/3″]

[/su_column] [su_column size="2/3″]
Robin Sidel
Focus:  mPOS, Cards, m-Banks, e-Wallets, Remittances

[/su_column][/su_row]
[su_row]
---
[/su_row]
[su_row]
[su_column size="1/3″]

[/su_column] [su_column size="2/3″]
Romain Dillet
Focus:  e-Wallet, m-Banks, Remittances, Blockchain, Crowdfunding

[/su_column][/su_row]
[su_row]
---
[/su_row]
[su_row]
[su_column size="1/3″]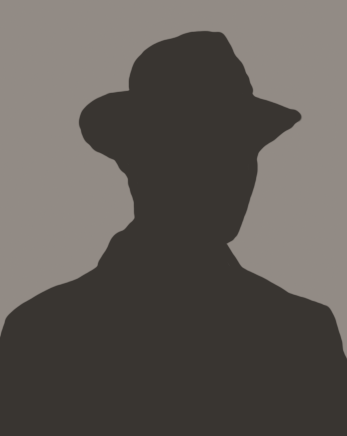 [/su_column] [su_column size="2/3″]
Rusty Foster
rusty@kuro5hin.org
Focus: Blockchain

[/su_column][/su_row]
[su_row]
---
[/su_row]
[su_row]
[su_column size="1/3″]

[/su_column] [su_column size="2/3″]
Ruth Reader
ruth.reader@gmail.com
Focus: POS systems, F&B, Online-acquiring

[/su_column][/su_row]
[su_row]
---
[/su_row]
[su_row]
[su_column size="1/3″]

[/su_column] [su_column size="2/3″]
Sainul K Abudheen
sainul@e27.sg
Focus:  India Fintech trends

[/su_column][/su_row]
[su_row]
---
[/su_row]
[su_row]
[su_column size="1/3″]

[/su_column] [su_column size="2/3″]
Samantha Sharf
ssharf@forbes.com
Focus: Trading, Millennials
[/su_column][/su_row]
[su_row]
---
[/su_row]
[su_row]
[su_column size="1/3″]

[/su_column] [su_column size="2/3″]
Sarah Kessler
skessler@fastcompany.com
Focus: Online-acquiring, F&B, Insurtech, IoT

[/su_column][/su_row]
[su_row]
---
[/su_row]
[su_row]
[su_column size="1/3″]

[/su_column] [su_column size="2/3″]
Sarah McBride
Focus: M-banks

[/su_column][/su_row]
[su_row]
---
[/su_row]
[su_row]
[su_column size="1/3″]

[/su_column] [su_column size="2/3″]
Sarah Perez
sarahp@techcrunch.com
Focus: m-Wallets, IoT, m-Banks, O2O

[/su_column][/su_row]
[su_row]
---
[/su_row]
[su_row]
[su_column size="1/3″]

[/su_column] [su_column size="2/3″]
Sean Captain 
seanjcaptain@gmail.com
Focus: Online acquiring  

[/su_column][/su_row]
[su_row]
---
[/su_row]
[su_row]
[su_column size="1/3″]

[/su_column] [su_column size="2/3″]
Selina Wang
swang533@bloomberg.net
Focus: Trading 

[/su_column][/su_row]
[su_row]
---
[/su_row]
[su_row]
[su_column size="1/3″]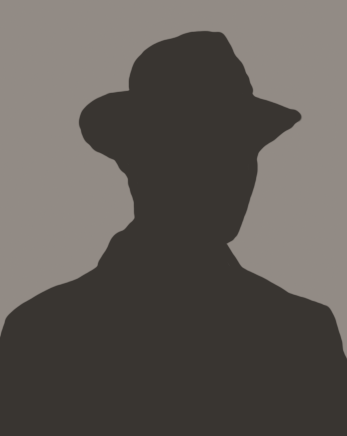 [/su_column] [su_column size="2/3″]
Susan Pulliam 
susan.pulliam@wsj.com
Focus: Venture Debt
[/su_column][/su_row]
[su_row]
---
[/su_row]
[su_row]
[su_column size="1/3″]

[/su_column] [su_column size="2/3″]
Shannon Pettypiece 
spettypiece@bloomberg.net
Focus: m-Pos 

[/su_column][/su_row]
[su_row]
---
[/su_row]
[su_row]
[su_column size="1/3″]

[/su_column] [su_column size="2/3″]
Shiwen Yap
shiwen@dealstreetasia.com
Focus: Venture Debt, Opportunities in Fintech

[/su_column][/su_row]
[su_row]
---
[/su_row]
[su_row]
[su_column size="1/3″]

[/su_column] [su_column size="2/3″]
Stephanie Baker 
Focus: m-Banks

[/su_column][/su_row]
[su_row]
---
[/su_row]
[su_row]
[su_column size="1/3″]

[/su_column] [su_column size="2/3″]
Stephanie Vozza 
stephanievozza@gmail.com
Focus: Opportunities in Fintech

[/su_column][/su_row]
[su_row]
---
[/su_row]
[su_row]
[su_column size="1/3″]

[/su_column] [su_column size="2/3″]
Steven Melendez
smelendez@gmail.com
Focus: Blockchain

[/su_column][/su_row]
[su_row]
---
[/su_row]
[su_row]
[su_column size="1/3″]

[/su_column] [su_column size="2/3″]
Steve O'Hear
steve@ohear.net
Focus: Online-loans, Fintech for Insurance, Trading, SME-loans

[/su_column][/su_row]
[su_row]
---
[/su_row]
[su_row]
[su_column size="1/3″]

[/su_column] [su_column size="2/3″]
Tanaya Macheel
Focus: Blockchain

[/su_column][/su_row]
[su_row]
---
[/su_row]
[su_row]
[su_column size="1/3″]

[/su_column] [su_column size="2/3″]
Telis Demos
telis.demos@wsj.com
Focus: Venture Debt
[/su_column][/su_row]
[su_row]
---
[/su_row]
[su_row]
[su_column size="1/3″]

[/su_column] [su_column size="2/3″]
Tim Wallace 
tim.wallace@telegraph.co.uk
Focus: m-Banks

[/su_column][/su_row]
[su_row]
---
[/su_row]
[su_row]
[su_column size="1/3″]

[/su_column] [su_column size="2/3″]
Tom Groenfeldt 
Focus: Fintech for Insurance, Accelators, Big Data, m-Banks

[/su_column][/su_row]
[su_row]
---
[/su_row]
[su_row]
[su_column size="1/3″]

[/su_column] [su_column size="2/3″]
Tom Noda 
tomnoda@dealstreetasia.com
Focus: Remittances

[/su_column][/su_row]
[su_row]
---
[/su_row]
[su_row]
[su_column size="1/3″]

[/su_column] [su_column size="2/3″]
Trey Williams 
cwilliams@marketwatch.com
Focus: e-Wallets, Remittances

[/su_column][/su_row]
[su_row]
---
[/su_row]
[su_row]
[su_column size="1/3″]

[/su_column] [su_column size="2/3″]
Vinod Sreeharsha
Focus: m-Banks

[/su_column][/su_row]
[su_row]
---
[/su_row]
[su_row]
[su_column size="1/3″]

[/su_column] [su_column size="2/3″]
Vivek Wadhwa 
Focus: Blockchain

[/su_column][/su_row]
[su_row]
---
[/su_row]
[su_row]
[su_column size="1/3″]

[/su_column] [su_column size="2/3″]
Yang Jie 
Focus: m-Banks 

[/su_column][/su_row]
[su_row]
---
[/su_row]
[su_row]
[su_column size="1/3″]

[/su_column] [su_column size="2/3″]
Lingling Wei
Lingling.Wei@wsj.com
Focus: m-Banks 

[/su_column][/su_row]
[su_row]
---
[/su_row]
[su_row]
[su_column size="1/3″]

[/su_column] [su_column size="2/3″]
Yon Heong
yonheong@e27.co
Focus: Remittances, Venture Capital in Fintech

[/su_column][/su_row]
[su_row]
---
[/su_row]
[su_row]
[su_column size="1/3″]

[/su_column] [su_column size="2/3″]
Yulia Chernova 
Focus: Opportunities in Fintech, VCs

[/su_column][/su_row]
[su_row]
---
Related
Fintech
journalists
Life.SREDA