P2Binvestor CEO Krista Morgan on Marketplace Lending: What to Expect in 2018
P2Binvestor CEO Krista Morgan founded P2Binvestor in 2012 with a mission to help growing businesses succeed. Morgan is not only CEO of a fast growing Fintech, she is also the cohost of the podcast "Women Who Startup Radio", an ardent mentor to other women entrepreneurs who speaks regularly on business finance, fundraising, and scaling a startup.
Some P2Binvestor highlights this year include October's $2 million funding raise which brought the company's total valuation up to $13 million since its inception in 2013. P2Bi also announced the launch of a first-of-its-kind bank partnership program to enable growing businesses to quickly access capital while allowing banks to increase their addressable market and improve their conversion rates. But now as 2017 nears its close, Morgan is looking forward to next year.  I recently connected with Morgan via email to learn her 2018 predictions for the Marketplace Lending sector and more specifically, her predictions for P2Binvestor. Her observations follow:
1. More focus will be placed on business models and profitability
Are marketplace lenders finance companies or tech companies? Or both? How does that impact enterprise value? These are huge questions both private and public markets are struggling with. I believe marketplace lending as a category is just getting started and has huge potential to change the way lending works which will ultimately drive significant valuations. But the key to long-term success as a category is to demonstrate that the business model works and there are profits to be made. I think hiring and spending will continue to decrease in 2018 and all platforms will focus on what really matters to deliver long-term value.
2. Platform mergers and shut downs will occur as equity investors remain on the sidelines
This year saw five well-known platforms close down or exit at disappointing valuations. New platforms are not being funded. There isn't much equity for marketplace lenders at valuations we're willing to accept and I don't believe that will change in 2018. I think we'll see platform mergers that will drive economies of scale and give the combined platform a better chance of long-term success. It'll be a tough year, but the platforms that are still standing at the end of it will be stronger for it.
3. Capital will start to look for shorter duration assets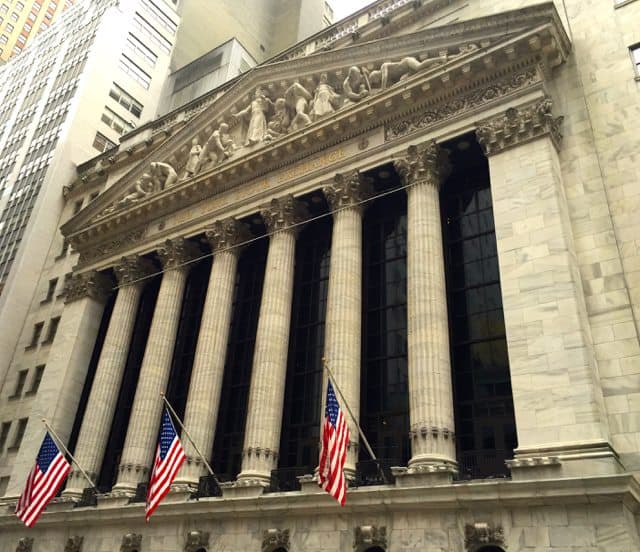 Even with the short-term boost to the economy that the new tax plan is expected to deliver, investors are still concerned about a potential market correction.
I think we'll see capital flow to shorter duration assets and platforms may restructure products to support this shift. It's also possible that the rising interest rate environment combined with 2017 performance issues is going to drive marketplace rates up in order to maintain liquidity. This will obviously have a negative impact on profitability but may be unavoidable.
4. The conversation about diversity will continue
With all the scandals in 2017, the conversation about the need for diversity and inclusive cultures is top of mind. Marketplace lending did not come out unscathed on this front. This may be too aspirational, but I sincerely hope we continue the conversation in 2018. That platform leadership will start to take the lack of diversity in our category and fintech as a whole a lot more seriously.
When asked what PB2i has in store for 2018, Morgan targeted the platform's growth in four areas:
1. More bank partnerships
In 2017 our team launched a new bank partnership model that enables community banks to lend to growing businesses by leveraging our marketplace and our next gen lending platform. It's an exciting new bank-fintech collaboration that will increase lending to the businesses that need it most. We will be rolling out this model to many more community banks in 2018.
 2. Tech focused on portfolio monitoring
There is a lot of uncertainty in the market which means we need to be closely watching our portfolio to ensure the quality remains high. 2018 will see us rolling out new technology focused on data analytics to better monitor lines of credit and the underlying assets in order to identify potential issues sooner and react quickly if there's a problem.
3. Tighter credit standards
We have always placed a high value on strong credit standards, but this is increasingly important in the current environment. We are facing more scrutiny from banks, institutional investors, and our crowd of accredited investors and have to ensure our portfolio performance remains strong. This will lead to tighter credit standards in 2018.
4. Profitability
Given the lack of equity flowing into platforms, marketplace investors are more concerned with our financials. They want to see sustainable business models that don't require huge injections of equity to survive. P2Bi spent considerable time reducing costs and building tech to automate processes. 2018 will see us focused on achieving profitability as we grow originations in partnership with banks.
Related